Elamachain Mainnet based on Hyperledger Fabric
Cryptocurrency Payment System for E-commerce Applications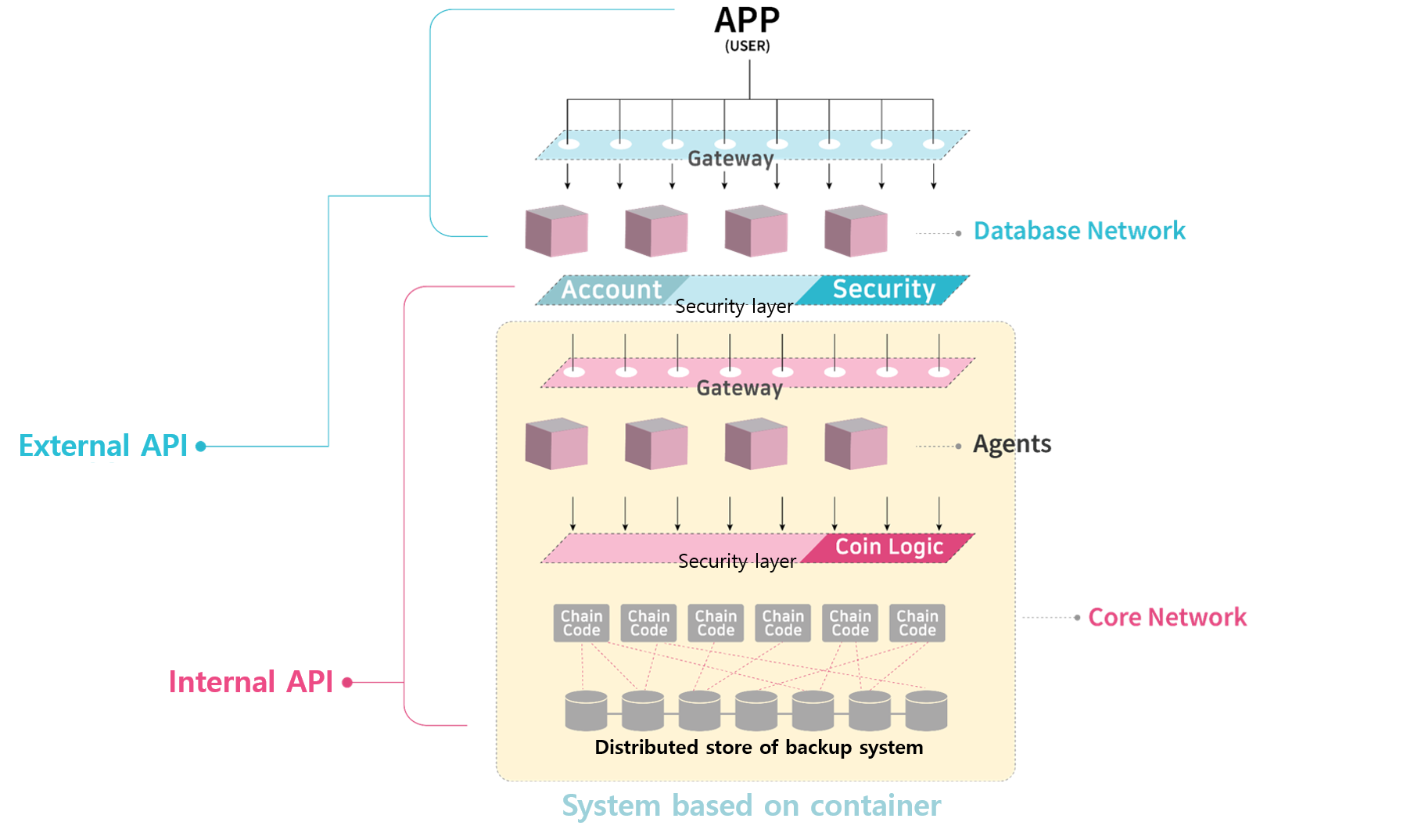 ELAMACHAIN has developed core technology of Hyperledger Fabric to create its own main network.
We have developed and improved chain code of various required functions and components.
Typically, coin logic was completed for actual payment.
In order to be at a practically available level, transaction efficiency must be very high. ELAMACHAIN developed and applied algorithms and structures capable of high-speed transaction, and we are also developing and designing for improvement of software performance and hardware.
We're developing and designing from a hardware perspective.
E-Commerce applications can work well when they're actually running.
We also built a more secure system through a multi-layer structure.
Gateway communicates directly with the client (App), and important business logic is handled by API (Private Network).
Even if the Gateway is damaged by something such as hacking, The API located in separate network works safely.
Through Agent without direct access to Core, we reinforced security by communicating with the Hyperledger Fabric.
Even if API gets damaged by something such as hacking the agent located in seperate network is unaffected, and the Core also works safely.
HIgh Throughput Token Wallet Implementation Performance